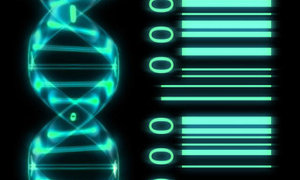 Ostatnio słyszy się coraz częściej o zagadnieniu związanym z zaburzeniami metylacji. Ilość prac nad mechanizmami epigenetycznymi ciągle wzrasta i dowodzi, że kod tworzony przez geny nie musi całkowicie determinować stanu kondycji naszego organizmu. Metylacja jest kluczową w wielu wypadkach dla zdrowia i życia modyfikacją biochemiczną, która zachodzi ciągle , wpływając na działanie wszystkich układów w ludzkim organizmie.
Metylacją nazywany jest proces przekazywania grupy metylowej (-CH3) pomiędzy molekułami. Grupa metylowa jest przyłączana do enzymu, który pod jej wpływem ulega aktywacji i pełni odpowiednią funkcję. Jednym z częściej badanych defektów, powodujących zaburzenia metylacji, jest mutacja genu MTHFR zwanego reduktazą metylenotetrahydrafolianową, która według szacunków dotyczy więcej niż 40% populacji.
Dzięki genowi MTHFR powstajee funkcjonalny enzym MTHFR, który poprzez katalityczne działanie ma wpływ na przemiany w związkach organicznych, z których zbudowane są nukleotydy, bierze też udział w ich syntezie i ma wpływ na powstawanie DNA. Reguluje w pewnym zakresie aktywnością genów – włączając je lub wyłączając. Jego obecność jest widoczna we wszystkich tkankach organizmu, dlatego też ma tak kluczowe znaczenie dla stanu naszego zdrowia. Mutacje w genie MTHFR skutkują zaburzeniem funkcjonowania enzymu MTHFR, skutkiem czego występują istotne nieprawidłowościami w funkcjonowaniu organizmu. Występujące w efekcie tych zaburzeń cyklu komórkowego i syntezy DNA zjawiska, wywołują m.in. efekty powiązane z procesami nowotworowymi.
Wspomniany enzym reduktazy metylenotetrahydrofolianu, jest niezbędny dla przetwarzania aminokwasów oraz reakcji z udziałem kwasu foliowego. I to w każdej komórce naszego ciała. Dzięki temu enzymowi kwas foliowy i witamina B12 są zamieniane na bardziej dostępne substancje dla naszego organizmu. Właśnie gen MTFR wpływa bezpośrednio na funkcjonalność enzymu MTHFR i wystarczy niewielka zmiana już jednej jego składowej, by nie działał on prawidłowo, wywołując różne dysfunkcje w naszym organiźmie. U osób z mutacją genu MTHFR, czyli zaburzeniami enzymu wiele kluczowych procesów zachodzących w ciele jest zaburzonych, m.in. detoks czyli oczyszczanie organizmu. Taki organizm wykazuje zakłócenia w wytwarzaniu efektywnie białek i neuroprzekaźników, dużo gorzej lub w bardzo ograniczonym zakresie wykorzystuje antyoksydanty, nie oczyszcza organizmu z toksyn czy też nie metabolizuje hormonów. Bardzo ważne jest iż często podkreślane w kontekście zaburzeń metylacji są mutacje genu MTHFR które powodują, że pojawia się wysoki poziom homocysteiny ponieważ kwas foliowy nie jest odpowiednio przekształcany. Homocysteina działa jak kwas, powodując liczne uszkodzenia układu krwionośnego i problemów ze zdrowiem w zakresie chorób krążenia i naczyniowych. Prowadzi to do powstawania stanów zapalnych i powiększonego ryzyka wystąpienia chorób serca czy chorób neurodegeneracyjnych. Analogiczny problem występuje przy reakcjach przekształcania witaminy B12. Dodatkowo osoby z mutacją genu MTHFR mają problem z wytwarzaniem glutationu, który jest jednym z głównych antyoksydantów oraz neuroprzekaźników. Opisane efekty powodują że powstaje idealne podłoże dla pojawiania się nowotworów, wad wrodzonych czy problemów natury psychicznej.
Metylacja jest bardzo ważnym procesem dla:
1. detoksyfikacji organizmu,
2. włączania/wyłączania genów,
3. wzrostu,
4. leczenia i regeneracji,
5. neuroprzekaźników: serotoniny, dopaminy i melatoniny,
6. tworzenia komórek odpornościowych,
7. systemu nerwowego (autonomicznego),
8. syntezy DNA i RNA (również ochrony przed wirusami, bakteriami, metalami ciężkimi),
9. produkcji energii w mitochondriach (ATP),
10. eliminacji histaminy,
11. budowy ścian komórkowych, żył i tętnic.
Homocysteina
Do prawidłowej homeostazy czyli równowagi organizmu dużej mierze potrzebna jest konieczność zachowania prawidłowego przebiegu cyklu przemiany folianów. To od sprawności tych procesów zależy zdolność organizmu do syntezy puryn i pirymidyn oraz przekształcania ważnych aminokwasów takich jak metionina i homocysteina. To właśnie z poziomem aminokwasu siarkowego - Homocysteiny w surowicy krwi ścisłe wiąże się zwiększone ryzyko występowania chorób sercowo-naczyniowych czy choroby Alzheimera. Bardzo złożone zjawisko związane z metabolizmem Homocysteiny, w którym dużą rolę odgrywa prawidłowe funkcjonowanie enzymu MTHFR oraz dostęp do odpowiednich koenzymów - witaminy B6 i B12. Powstający podczas reakcji metabolizmu kwasu foliowego metylotetrahydrofolian jest niezbędny do reakcji przekształcania homocysteiny do metioniny, więc u homozygot poziom homocysteiny może być wyższy nawet o 14-21%. Duży wpływ na poziom homocysteiny mają niedobory witaminy B6 i B12 które również mogą wpływać na sprawność procesów związanych ze szlakami rozkładu homocysteiny.
Trzy kluczowe czynniki - grupa witamin B- B9, B12 i B6
Synteza kwasu foliowego, zwanego też jako witamina B9, w niewielkim stopniu zachodzi przy udziale bakterii jelitowych. Głównym źródłem suplementacji jej dla organizmu jest pożywienie. Pod warunkiem że nie mamy polimorfizmu genu MTHFR C677>T lub A1298>C - w tym wypadku sama dieta nie wystarczy. Aby wystąpiła prawidłowa przemiana folianów wymagana jest prawidłowa aktywność wielu enzymów, a kluczową rolę w tym procesie odgrywa gwłaśnie - reduktaza metylenotetrahydrofolianu czyli MTFR. Enzym ten odpowiedzialny jest za przekształcanie spożytego kwasu foliowego w jego aktywną postać, a dokładniej - katalizuje konwersję 5,10-metylenotetrahydrofolianu do 5-metylotetrahydrofolianu. W przypadku wystąpienia niekorzystnych wariantów genu MTHFR zaleca się stałą lub powtarzającą się okresowo suplementację aktywną metabolicznie, zmetylowaną formą kwasu foliowego.
Ogromnie ważny jest wpływ suplementacji kwasem foliowym na kwestie ciąży , zarówno w okresie starania się jak i w pierwszym i drugim trymestrze ciąży. Zalecane dzienne dawki spożycia kwasu foliowego dla kobiet i mężczyzn w wieku powyżej 19. roku życia wynosi 0,4 mg, a u kobiet ciężarnych jest powiększona do 0,6 mg na dobę. Jednak w przypadku wystąpienia niekorzystnego wariantu genu MTHFR suplementacja ta może wywołać problemy, poniważ organizm nie będzie w stanie zmetabolizować tak dużych ilości kwasu foliowego. Brak aktywnej formy kwasu foliowego i możliwości jego przekształcenia na konieczne związki przez enzym MTFR szlak kwasu foliowego nie będzie działał poprawnie. W takich wypadkach zaleca się stałą lub powtarzającą się okresowo suplementację aktywną metabolicznie, metylowaną formą kwasu foliowego.
Na zwiększone zapotrzebowanie kwasu foliowego powinny zwrócić uwagę również osoby z otyłością BMI>30, podwyższonym poziomem homocysteiny i niedokrwistością megaloblastyczną. Zaleca się, by osoby z polimorfizmem MTHFR prowadziły okresową suplementację aktywną, metylowaną formą kwasu foliowego przez całe życie. Jest to szczególnie istotne, ponieważ zapasy kwasu foliowego w organizmie zanikają już po 4 miesiącach od zaprzestania jego spożycia!
Prawidłowy metabolizm kwasu foliowego, a co z tym się wiąże - praidłowy proces metylacji i usuwania/przekształcania homocysteiny, zależy również od odpowiednich poziomów witamin grupy B - witaminy B12 i witaminy B6.
Kobolaina, zwana inaczej witaminą B12, obecna jest głównie w produktach spożywczych pochodzenia zwierzęcego: mięsie, jajach, rybach. Proces wchłaniania tej witaminy rozpoczyna się już w jamie ustnej, gdzie zostaje ona połączona z białkiem R, kolejno kompleks ten w żołądku łączy się z czynnikiem zewnętrznym, a cały proces kończy w jelicie cienkim, gdzie następuje absorbcja. Jej nadmiar magazynowany jest w wątrobie, a poziom związany jest z markerami genetycznymi, zlokalizowanymi w genie FUT2. Zakłócona forma genu MTHFR może wpływać na zmniejszenie wchłanialność tej witaminy oraz na ograniczenie jej transportu wewnątrzkomórkowego.
Pirydoksyna (Witamina B6) odpowiada m.in. za prawidłowe funkcjonowanie układu nerwowego, poziom hemoglobiny czy skurcz mięśni. Obecna jest w wielu produktach spożywczych np. w wątrobie, rybach, roślinach strączkowych czy ziarnach, a jej braki pojawiają się najczęściej u alkoholików. Za poziom witaminy B6 odpowiada m.in. enzym fosfataza alkaliczna (ALP), która rozkłada aktywną formę tej witaminy. I w tym wypadku polimorfizm w genie MTHFR, może spowodować, zakłócenia i może on być zbyt aktywny, w efekcie doprowadzając tym samym do zmniejszenia jej poziomu w osoczu krwi.
Czy da się naprawić taki defekt?
Przede wszystkim dzięki badaniom genetycznym możemy sprawdzić prawidłowe funkcjonowanie enzymu MTHFR . Istnieje ponad 50 mutacji genu MTHFR, ale za najbardziej szkodliwe uważa się wymienione dwie: c677T i A1298c. Możliwość zbadania tej pierwszej mutacji jest do przeprowadzenia bez problemu w wielu laboratoriach, natomiast z drugą już jest problem a niestety ważne jest, aby sprawdzić obie.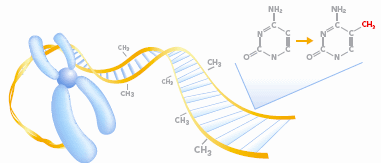 Szczególnie w przypadku kobiet planujących ciążę takie badanie powinno być bardzo istotne. Priorytetem powinno być wykonanie takich badań w jeśli w najbliższej rodzinie występują nowotwory, choroby serca, depresje czy choroby neurologiczne. Warto dzięki temu zmniejszyć ryzyko zachorowania i wykonać badanie, dzięki czemu możemy zastosować działania niwelujące zagrożenia. Dodatkowo ważnym badaniem jest także poznanie poziomu homocysteiny, witamin grupy B oraz oczywiście poziom kwasu foliowego.
Jeśli okaże się, że mamy mutację genu MTHFR niekoniecznie oznacza to, że gen został aktywowany, ale z pewnością należy zauważyć problem. Gdy sprawa dotyczy skrajnie niekorzystnych wariantów genetycznych MTHFR to sama dieta bogata w kwas foliowy może nie wystarczyć. W takiej sytuacji należy rozważyć wprowadzenie do diety kwasu foliowego w postaci zmetylowanej np. metafoliny (L-5-metylotetrahydroksyfolian). Matafolina omija pierwszy, nieprawidłowo funkcjonujący etap szlaku metabolicznego kwasu foliowego, a więc może zostać od razu wykorzystana przez organizm. Badania wykazały, że suplementacja metafoliny powoduje spadek całkowitego stężenia homocysteiny w surowicy w krwi w porównaniu, gdy suplementacja kwasem foliowym i placebo nie przynosi zadowalających efektów. Suplementacja metafoliną przynosi ponadto lepsze rezultaty w obniżaniu poziomu homocysteiny u osób posiadających nieprawidłowy wariat genu MTHFR, niż u osobników, u których wzrost poziomu homocysteiny uwarunkowany jest innymi czynnikami. Co istotne, w przypadku osób, u których nie występuje niekorzystny wariant genu MHFR, efekty zmniejszenia stężenia homocysteiny występuje po interwencyjnej suplementacji kwasem foliowym. We wszystkich wspomnianych przypadkach wskazana jest również odpowiednia podaż witaminy B12 i B6.
Za duży poziom kwasu foliowego u osób z mutacją MTHFR
W 1998 roku amerykański rząd zezwolił na dodawanie syntetycznego kwasu foliowego do mąki, płatków śniadaniowych i innych produktów zbożowych. Powodem tej decyzji były niedobory kwasu foliowego w organizmach ciężarnych kobiet, które mogły powodować wady cewy nerwowej oraz rozszczepy kręgosłupa u ich dzieci. Tymczasem okazuje się, że osoby z mutacją genu MTHFR mają problemy z metabolizowaniem kwasu foliowego. Badania wykazały, że organizmy 78% kobiet, które zażywały suplementy kwasu foliowego i jednocześnie jadły wzbogacaną nim żywność (wysoko przetworzoną mąkę i produkty zbożowe), nie były w stanie przyswoić nadwyżek tej substancji. Zgromadzony w organiźmie i nie zmetabolizowany kwas foliowy może powodować liczne problemy zdrowotne, wśród których wymienić należy:
obniżona odporność,
anemia,
problemy z pamięcią i funkcjami poznawczymi (spowodowanymi niedoborem witaminy B12, który był maskowany zbyt wysokim poziomem kwasu foliowego),
obniżona odporność,
większe ryzyko rozwoju niektórych nowotworów
oraz paradoksalnie defekty cewy nerwowej
kwas foliowy dodawany do wysoko przetworzonych produktów zbożowych przyczynia się do powstawania defektów w cewie nerwowej u płodów, które mają jednocześnie mutację genu MTHFR, a ich matkom zaleca się przyjmowanie kwasu foliowego w czasie ciąży.
Należy przy tym zwrócić szczególną uwagę że jednoczesne stosowanie różnych suplementów i preparatów, które mają w swoim składzie kwas foliowy, podwyższa jego statystyczny poziom powodując ogromny problem dla osób z mutacją genu MTHFR. Kobiety w ciąży potrzebują więcej kwasu foliowego i dlatego czasem wskazane jest przyjmowanie go w różnych suplementach (z powodu zaburzeń pracy jelit i wchłaniania). Wtedy warto poszukać aktywnej formy kwasu foliowego, zwanej metylofolate - jest dużo lepsza niż syntetyczny kwas foliowy.
Kogo mogą dotyczyć problemy z metylacją?
Istnieje pogląd, że mutacja genu MTHFR może dotyczyć nawet co drugiej osoby. Mutacja genu MTHFR występuje często i jej wykrywalność jest niewielka i niestety zbyt rzadko łączy się różne objawy złego stanu organizmu z tym zaburzeniem. Za granicą zagadnienie to zostało zauważone i często medycyna funkcjonalna, holistyczna lub alternatywna zajmuje się problemami zakłóceń związanych z metylacją.
W naszym kraju również sprawdza się polimorfizm genu MTHFR, jednak medycyna akademicka rzadko stosuje takie badania, kierując się zaleceniami WHO wykazujące niewielki wpływ tej deformacji genu na stan zdrowia, mimo wielu opinii pacjentów którzy mieli kontakt z tym zdiagnozowanym problemem. Przeważnie takie zalecenie kierowane jest do osób z zakrzepicą, wysokim poziomem homocysteiny czy kobiet z powtarzającymi się poronieniami. Warto zwrócić uwagę na poniższe zestawienie zawierające wykaz symptomów które mogą wskazywać na problemy z metylacją:
problemy ze snem,
chroniczne zmęczenie,
nietolerancja stresu,
nierównowaga hormonalna (np. wysoki poziom estradiolu),
nowotwory,
choroby genetyczne,
problemy z tarczycą,
choroby skóry,
depresja,
nerwica,
ADHD,
choroby maniakalne,
schizofrenia,
problemy z nauką,
poronienia,
autyzm,
wysokie ciśnienie krwi,
alergie,
wysokie lub za niskie żelazo (na skutek wysokiej miedzi),
miażdżyca,
zespół jelita drażliwego,
wysoki poziom B12,
Candida.
Zagadnienia metylacja budzą różne emocje, szczególnie wśród środowisk medycznych oraz

w kręgach ludzi zajmujących się nauką i zdrowiem

, ale trzeba przyznać że to niezwykle interesujące i wciąż niewyjaśnione zagadnienie szczególnie że kłopoty z metylacją mogą przyczyniać się do wielu, pozornie niezwiązanych ze sobą problemów zdrowotnych, łącznie z wadami wrodzonymi 1(takimi jak rozszczep kręgosłupa czy zespół Downa). Warto podkreślić zatem, jak ważna jest świadomość istnienia tego procesu, a także jego wpływu na nasze samopoczucie oraz zdrowie.
Co zalecają lekarze?
Suplementacja metylowanymi wersjami aktywnego kwasu foliowego oraz witamin grupy B, szczególnie wymienionych witamin B6, i B12. Przykładem mogą być tu produkty firmy Aliness - co istotne - polskiego producenta suplementów i witamin w sprawdzonych technologiach i produkowanych w oparciu o ekologiczne i naturalne surowce. Metylowane wersje przywracając szlaki działania poszczególnych suplementów, powodują że defekt genu zakłócający powstawanie enzymu MTFR jest pominięty, umożliwiając prawidłowe funkcjonowanie elementów przetwarzania witamin, homocysteiny, kwasu foliowego.
Produkt został wzbogacony o folian 4 generacji:Sól glukozaminowa kwasu (6S)-5-metylotetrahydrofoliowego oraz witaminę B12 w formie methylokobalaminy.
Przykładowy skład produktu "Witamina B-50 Complex metyl" firmy Aliness:
Składniki

1 kapsułka

(zalecana porcja dzienna)

%RWS*

Cholina

83 mg

**

Kwas pantotenowy

50 mg

833%

Witamina B1 (Tiamina)

50 mg

4545%

Witamina B2 (Ryboflawina)

50 mg

3571%

Witamina B6

50 mg

3571%

Niacyna

50 mg

313%

Inozytol

50 mg

-

Kwas p-aminobenzoesowy (PABA)

50 mg

-

Folian (Quatrefolic®)

(Sól glukozaminowa kwasu (6S)-5-metylotetrahydrofoliowego)

w tym FOLIAN

772 µg

400 µg

200%

Witamina B12 (metylokobalamina)

50 µg

2000%

Biotyna

50 µg

100%
*RWS - referencyjna dzienna wartość spożycia